National Pancake Day
Date: September 19, 2023
Category: Blog
Pancakes are a fantastic way to start your day. They're fast, delicious and easy to make. Pancakes are an incredibly popular breakfast food in North America and they're eaten all over the world too. When it comes to National Pancake Day this year however – we've got some fun news for you! This year's National Pancake Day is on September 26th, 2023, so mark your calendars now for this awesome event at The Old Sugar Mill Pancake House where everyone gets together over a plate of delicious pancakes with a wide variety of delicious toppings to choose from. We provide you with our special batter and toppings of your choice so you can enjoy the one of a kind, interactive, DIY pancake experience right at your very own table.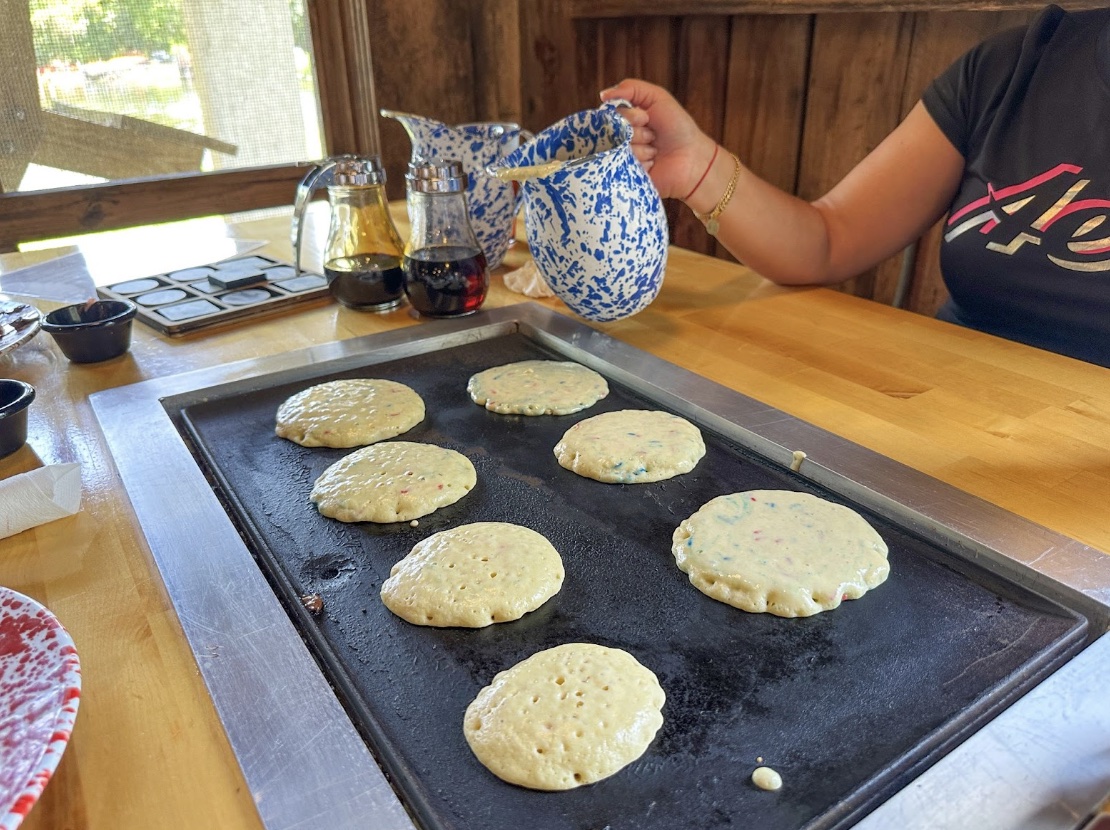 What is National Pancake Day?
Dating back to 2006, National Pancake Day is a day dedicated to celebrating everything pancakes. Historically, pancakes were a staple during the Lenten season leading up to Easter Sunday because they were made from sought-after ingredients like eggs and butter during times when meat, a luxury, was often avoided.
From Ancient Origins to Modern Pancake Celebrations 
Delving into the origins, the earliest mention of pancakes can be traced back to Saint Aldhelm, an Anglo-Saxon abbot in England between 704 and 709 AD. His documented recipe described pancakes as "æblece" or "apple cake," which might explain the name's evolution.
Fast forward to today, and Americans devour over 150 million pancakes on National Pancake Day! Meanwhile, Canadians lead in pancake consumption, with an average of 4.3 pounds per person annually, as per a survey by the North American Gourmet Pancake Council.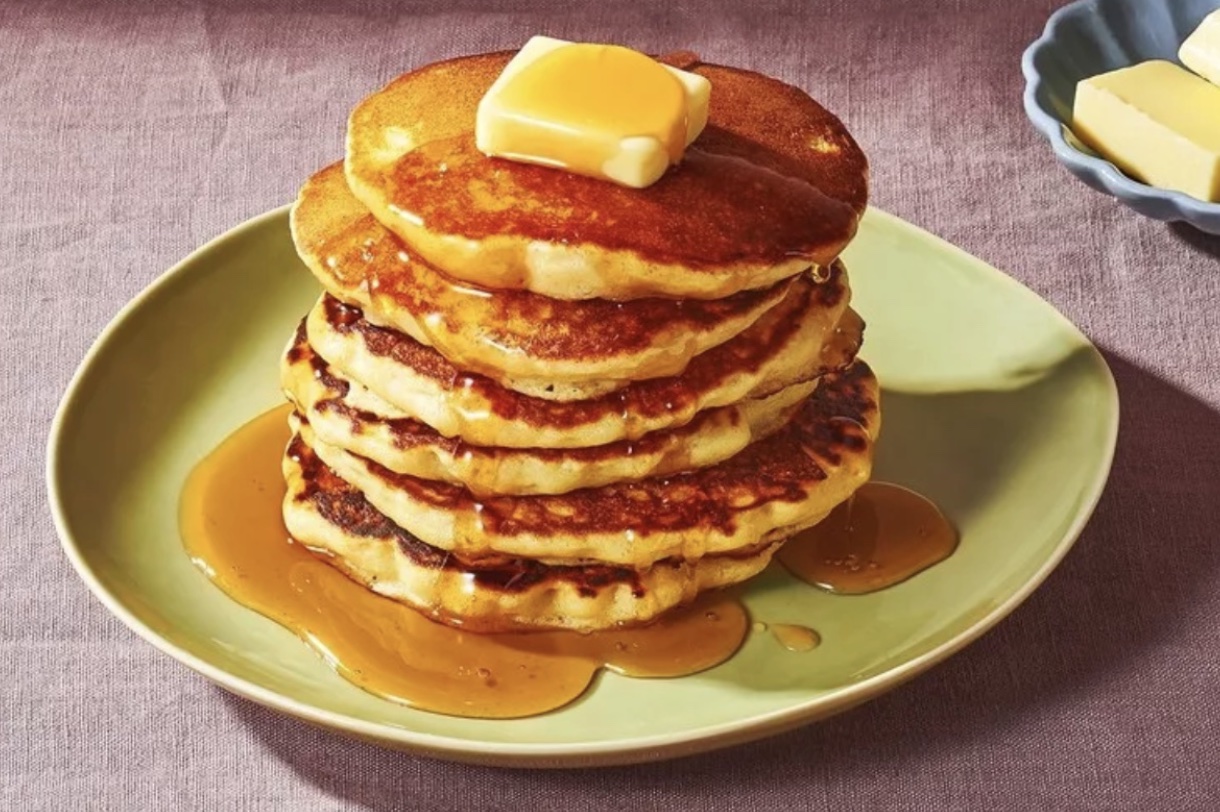 Photo Credit: Diana Chistruga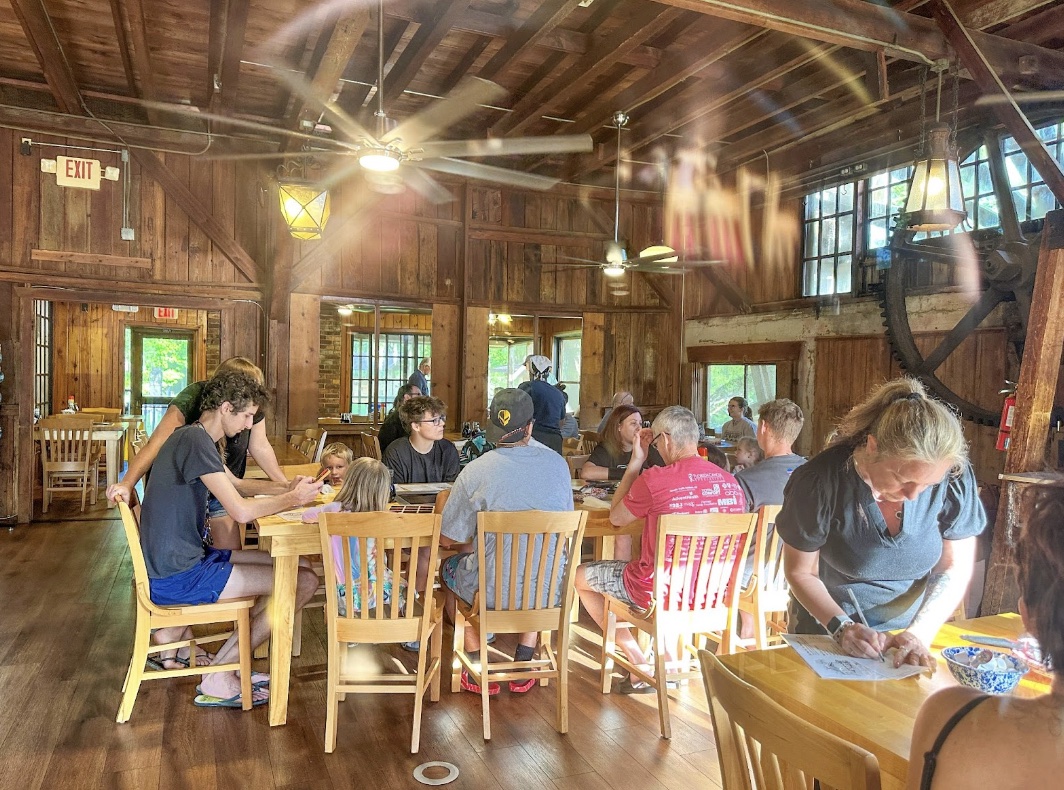 Celebrate at The Old Sugar Mill Pancake House
National Pancake Day is on September 26th, 2023! Celebrate at The Old Sugar Mill Pancake House with some special pancake toppings being sold for only $3! 
Toppings available:  
S'mores  – chocolate syrup or chips, crushed graham crackers, and mini marshmallows
Fruit offerings  – cherries and peaches 
Hot Coco  – chocolate syrup and marshmallows
Candied maple bacon  – bits and maple syrup 
Apple pie  – pie filling (apples with cinnamon)
Fresh Raspberries and white chocolate chip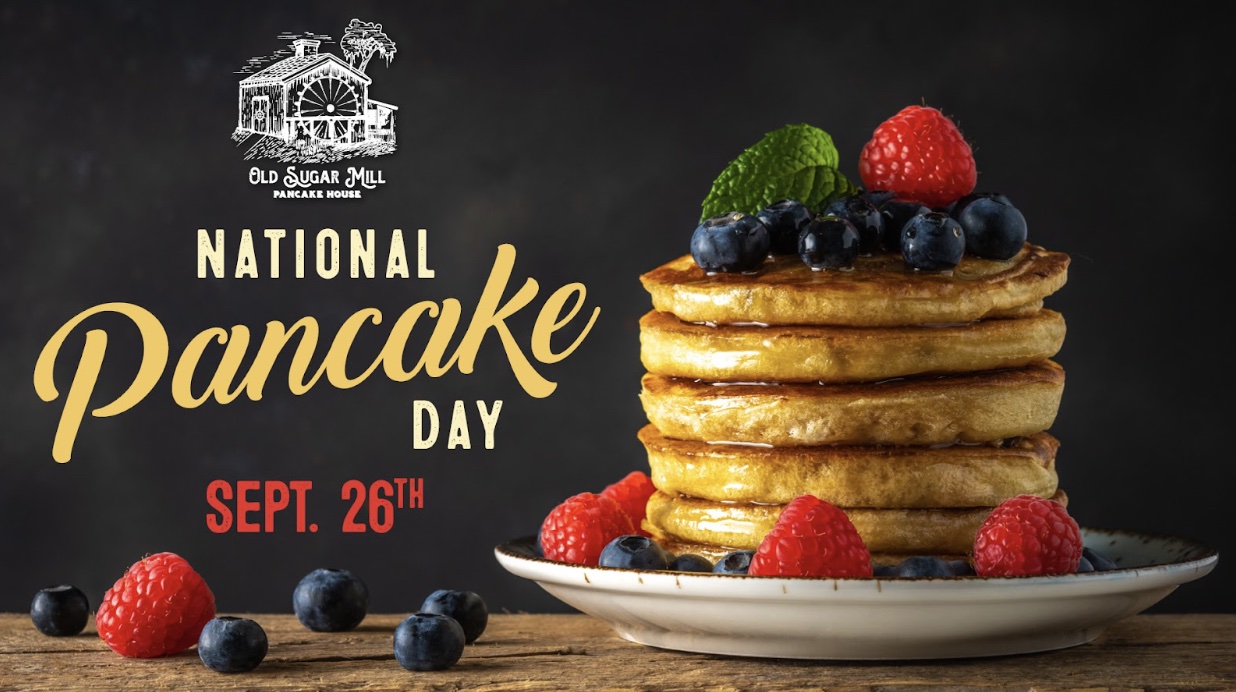 Whether you choose to enjoy a delicious stack of pancakes or another breakfast food with friends and family, we're sure it will be a great time. Eating pancakes is an important part of American culture and history–and it's fun too!